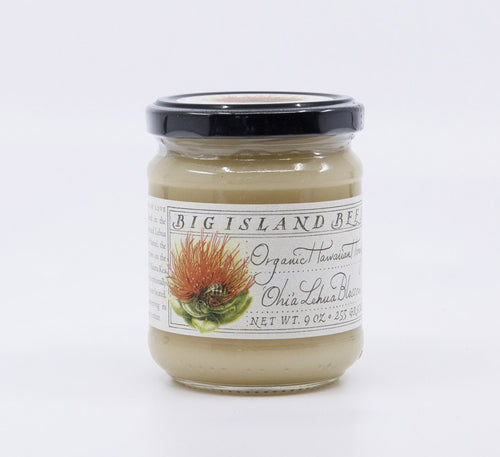 Regular price
Sale price
$11.95 USD
Unit price
per
Sale
Sold out
This certified organic, one-of-a-kind honey, is one of the most popular honey gifts for tourists to the Big Island of Hawaii. People ask, where can I find the famous "White Honey".
What they are searching for is a delicate, smooth flavored, raw, crystalized honey that comes from the blossoms of the native Ohia Lehua trees and therefore cannot be reproduced anywhere else in the world.
If you prefer honey in your coffee or tea, this is the one. Its soft flavors lift but do not overwhelm the natural taste of the coffee or tea. With a spreadable texture, and a character all its own, Ohia Lehua Honey will bring a smile (a big smile) to any honey lover.