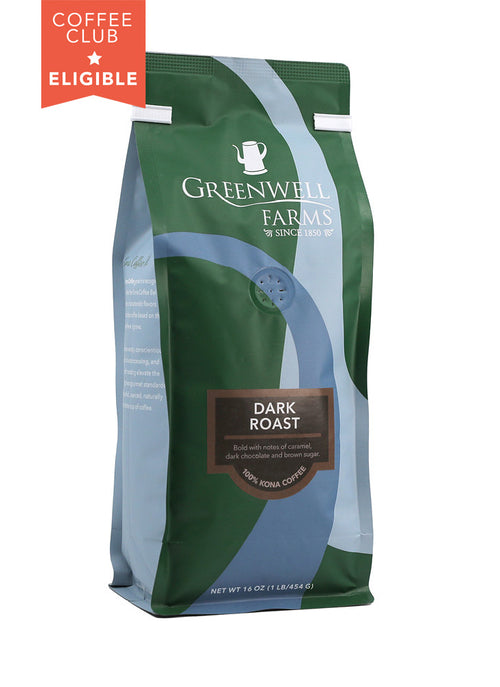 $22.95
-
Regular price
$22.95 USD
Subscription discount 10% off : $2.29
Regular price
Sale price
$22.95 USD
Unit price
per
Sale
Sold out
Product Category:
100% Kona Coffee
Greenwell Farms 100% Kona Coffee "Dark Roast" is a farm favorite. For those that love the delicate nature of Kona Coffee but crave the darker roast profile, you will find notes of roasted walnuts with caramelized sugar and hints of baker's chocolate.
Our Classic Series coffees are sourced both from our farm and other certified Kona Coffee growers. We process all of the coffee fruits on site to the highest gourmet standards and develop consistent flavor profiles representing the best characteristics of that roast category.
Our Dark Roast 100% Kona Coffee is wonderful black but also lends itself well to cream or sugar and is a comforting daily cup of coffee rich with the flavors of Kona.