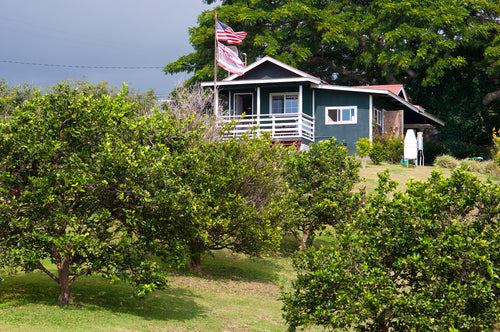 Regular price
Sale price
$79.90 USD
Unit price
per
Sale
Sold out
If you are desirous of an intimate, exclusive farm experience, please consider our very popular Private Tour & Tasting. This tour gives you a seed-to-cup perspective into the world of 100% Kona Coffee with a dedicated guide. You will visit the cupping room (when available) the Roasting room, the farm, wet mill, nursery and dry mill. The farm has multiple varieties of fruit trees, flowers and other commercially grown products that guests can experience on a seasonal basis. This tour is followed by a guided cupping experience (which is like a wine tasting for coffee) where guests are instructed on the SCA (Specialty Coffee Association) protocols for evaluating coffee.
This tour will forever change the way you think about coffee. This tour can accommodate up to 6 people. (1-6 people) Children under 8 are able join the tour with their family at no cost but will not be able to participate in the cupping experience.
The farm tour takes approximately 1 hour, cupping about 30 minutes. Please arrange 2 hours for your complete experience.
The 
Private Tour & Tasting
 is offered at 9:30AM and 1:30PM Monday through Friday.
$39.95 per person plus tax.
(minimum 2 people)