Shop Our Products
Browse our premium 100% Kona Coffee, Hawaiian chocolates, souvenirs and more.
Join Our Coffee Club
Receive regularly scheduled shipments of freshly roasted Greenwell Farms Kona Coffee at a 15% member discount. You select the product and the schedule to meet your needs.
Featured Products
Greenwell Farms 100% Kona Coffee "Private Reserve" is our flagship coffee. It is a Single Origin Estate Coffee that comes from a 35-acre patch in the center of our farm and is processed on site to the highest gourmet standards. Here, 3 varieties of Arabica tree grow side by side....

$30.00 - $58.00

Greenwell Farms 100% Kona Coffee "Full City Roast" is our most popular classic roast and the most common roast level within the Kona Coffee Belt. This medium-dark roast profile creates a wide spectrum of taste experiences including hints of citrus, nuttiness, cream, vanilla, caramel and chocolate all softly balanced and integrated. Our...

$28.00 - $52.00

Greenwell Farms 100% Kona Coffee "Medium Roast" is a coffee connoisseur's dream. Ripe with origin character, sparkling acidity, bright citrus and a sweet, caramel center, it is like sipping a fine wine. Medium bodied with a pleasing finish, yet delicately complex. Our Classic Series coffees are sourced both from our...

$28.00 - $52.00

Greenwell Farms 100% Kona Coffee "Peaberry" is a literal rare treasure. Normally two hemispheric seed halves occupy the inside of the coffee cherry. Occasionally, about 3-5% of the time, one of the seed halves doesn't fertilize and the result is a single round (oval) seed that we have come to...

$31.00 - $60.00

Greenwell Farms 100% Kona Coffee "Macadamia Nut" is unlike anything you have had before. Using as a base our best-selling 100% Kona Full City Roast, we infuse it with the essence of Macadamia Nuts. The result is an aromatic, softly flavored coffee that has an incredible percentage of re-orders. Greenwell...

$29.00 - $53.00
About Greenwell Farms
The Greenwell Farms legacy began in 1850 when Henry Nicholas Greenwell left England and first set foot on the fertile soil of rural Kona.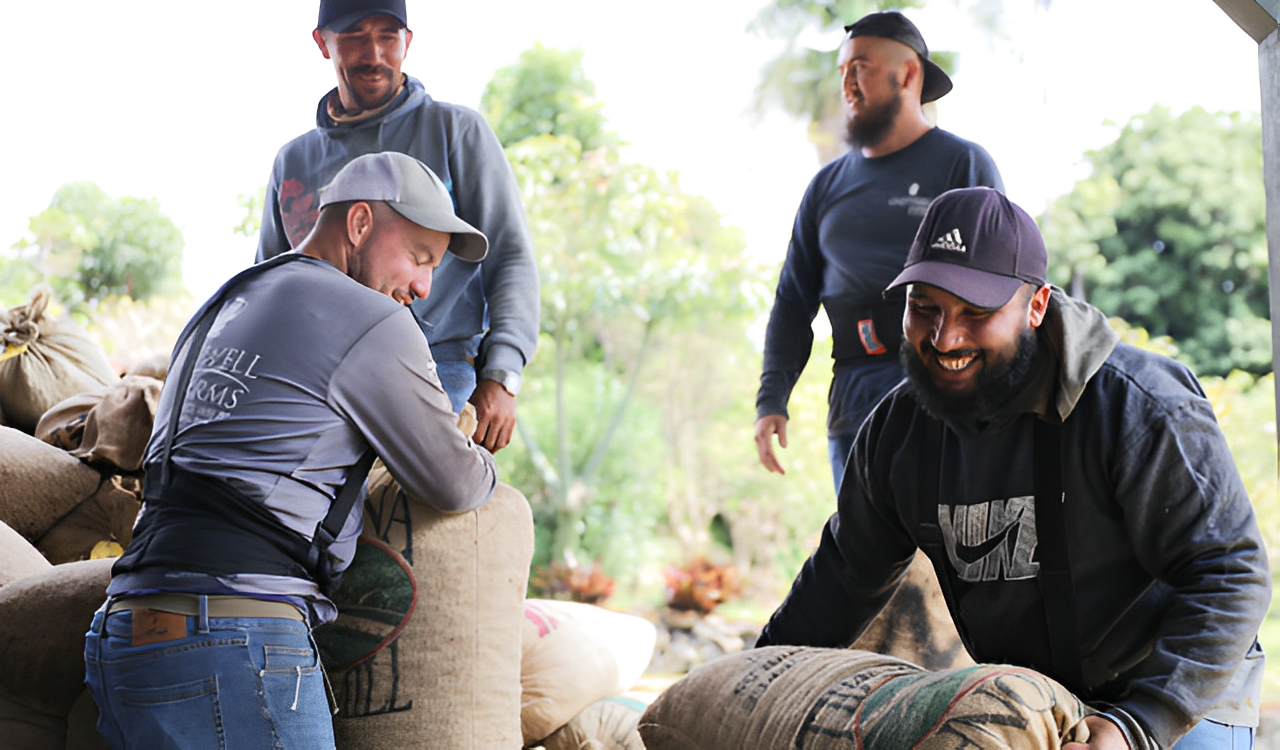 Our Specialty Coffee
Our award-winning coffee is grown in the heart of the Big Island and is handpicked at peak ripeness for rich flavor. We carefully select our coffee beans to ensure that each batch is top quality. From bold to mild, classic to flavored, we have a roast for every coffee lover.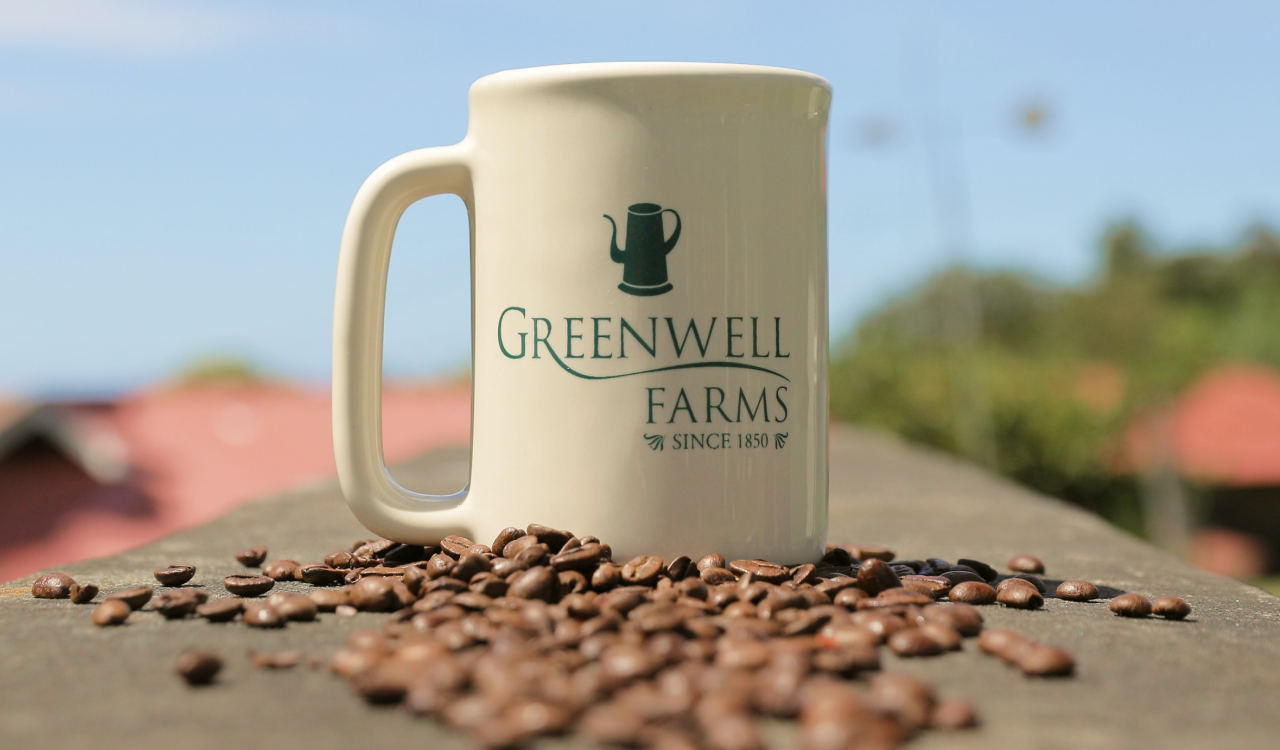 Tour The Farm
Come up mauka (toward the mountain) and see how the coffee harvesting season is progressing. Greenwell Farms offers complimentary farm tours every day from 9am - 3pm.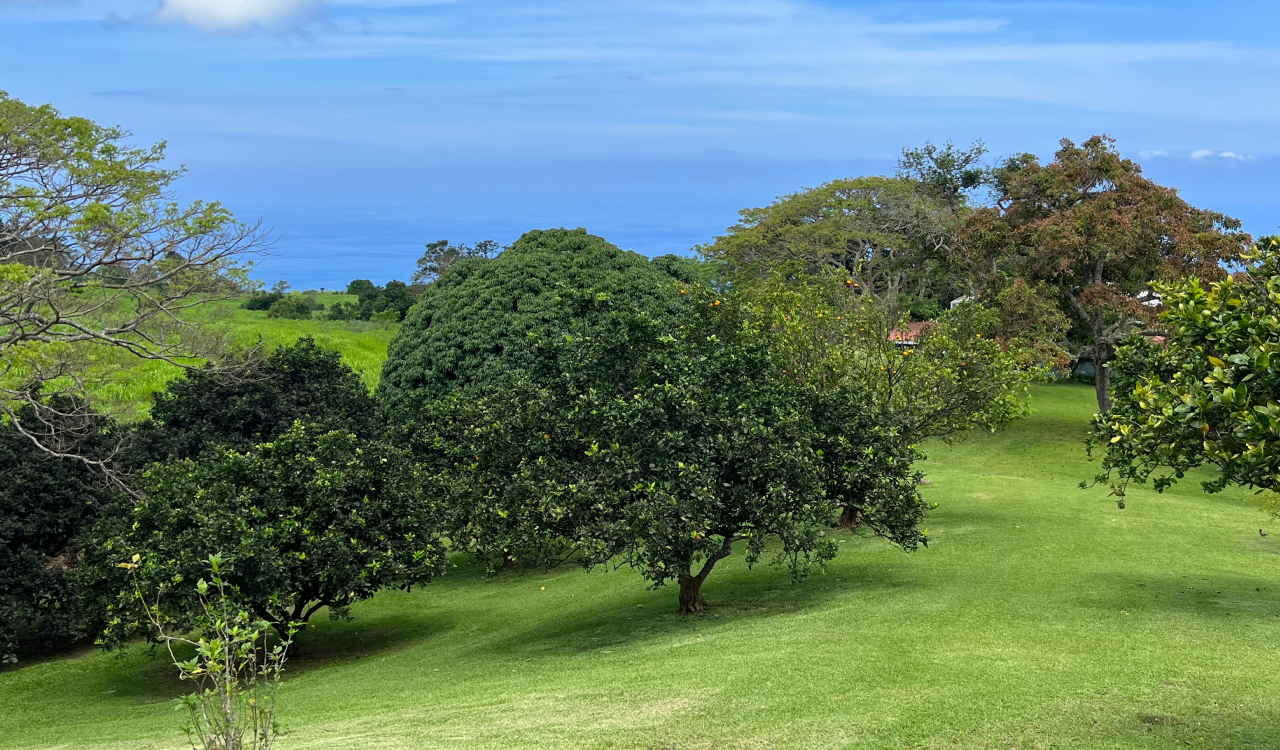 For The Love Of Cream (in 100% Kona Coffee)
In the coffee world, we must learn to love our coffee black and to evaluate it on its own merits. If you have always consumed your coffee with a splash of milk or a spoonful of sugar, for many "drinking it black" is a horrible experience to be avoided at all costs.